I would like to thank Arctic Silver for making this review possible, and providing Arctic Silver Ceramique for review.
Price ~$4.99 on the web
Background :
Arctic Silver is known for making great thermal compound, and most people know them by Arctic Silver 3 which is used by most of the computer modders. I also used Arctic Silver 3 for every computer I built, and I am really happy about the product. Now Arctic Silver released a new kind of thermal compound, Arctic Silver Ceramique. It is different from Arctic Silver 3 because it does not contain any metals. Arctic Silver 3 was made out of 99.9% micronized silver, and 75% silver by weight, and Ceramique is made out of aluminum oxide, boron nitride, and zinc oxide. Ceramique promises to drop the CPU temperature from 2 to 10 degrees.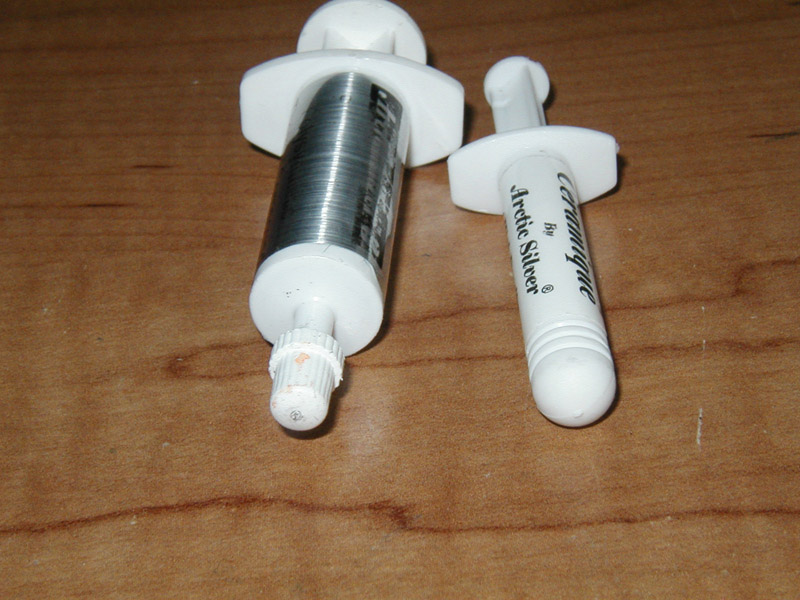 Application:
It takes about 1 min to apply ceramique, you can view the complete instructions on how to apply Ceramique at Arctic Silver's site.
Stability:
Arctic Silver states that Ceramique Is not going to separate, run, migrate, or bleed.